Indoor Cycling
LeMond Fitness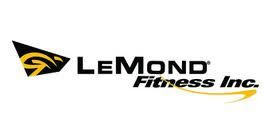 Designed like great road bikes, all LeMond exercise and training bikes offer user-friendly adjustments and innovative cycling programs to make a workout and training program more effective. We also believe in giving back ... supporting young cyclists, helping athletes train, and working with kids to instill a lifelong appreciation of the power of being fit.
Call for availability!

The following generation LeMond RevMaster delivers you some great upgrades to the traditional product. For greatest riding ease and comfort, the new narrower crank design replicates the geometry of a excellent street bike. New Cam handles and increased adjustment ranges to seat and handlebars generate the greatest custom match available and presents you better muscle involvement. The four-way microfit also lets you routine in an upright placement or pedal stretched out and reduced, which is excellent for triathletes. Enhanced corrosion resistance by using electroless nickel plating and a new two piece bottom bracket cartridge make the RevMaster Professional even less complicated to sustain and support - with most elements pre-assembled.